Expert System
Every one of your staff can be an expert in crime fiction or gardening using Bookmine. Enables you to leverage the expertise in your book business so that everyone can use it.

How Bookmine can help your business manage Customer Relationships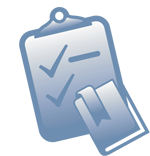 Bookmine provides all the tools, in a single integrated package, to enable you to carry out targeted marketing to your customers, providing them with a valuable a service that also keeps you in their mind when they think about books.
Bookshops have the opportunity to acquire contact email addresses and interests from their walk-in customers that could become the core of an ongoing, opt-in, marketing campaign. The promise to the customer is that they will only receive emails with information about latest releases in their stated areas of interest.
Missed Opportunities..
The reality is that this opportunity is rarely taken up because it is too difficult to manage, it is too time consuming and costs too much in staff time to administer. This all changes with Bookmine. Managing multiple targeted marketing campaigns, based entirely on your customer and inventory base is now possible without it costing you staff time or paying an external service provider.
Sending a list of the latest releases in Crime fiction (or any other topic) to all the members of the Crime Fiction list takes just a few minutes. And the emails are managed and sent directly from within Bookmine. This means that corrections and modifications made to contact information in your database is immediately reflected in the mail list. Members can be suspended temporarily (they go on holidays) or permanently (no longer interested in that topic) from lists. If an attempt is made to sign them up again the operator is alerted to the suspension and the reason for it. If temporarily suspended they are automatically reinstated at the date specified. All this is managed for you as part of general maintenance on customer and inventory records. Integration means work is reused and available across the entire business.
Play to your strengths..
The biggest point of difference between a good small independent book businesses and chain and online stores is customer service. Every business advisor urges us to develop and nurture relationships with our existing customers so that even after they leave our premises we can stay in contact with them, reminding them of specials and latest releases in their stated areas of interest. Establishing the brand and trust, the most difficult part of the contract, has already been accomplished by them visiting your premises. All that marketing you do has paid off. What marketing you might say? The marketing you pay dearly for in rent to have a shop on the high street. How an online retailer would love to get the walk-in traffic you get. And once they got it they would make sure to hang on to it, sending offers and information to the customer (opt-in of course).

So now you have attracted customers in, what do you do? Typically they buy something and sometimes you sell them something and then they walk out the door. The business advisor tells us to sign them up to a club or mailing list so you can keep in contact with them. But most businesses do not. Why? Because it is too difficult to store the details and even more difficult to do anything with it. You've tried!! And it just took too time-consuming to administer and use.

This is where Bookmine comes in, providing not only the POS and inventory management for you but the tools to capture and use customer information so that one-off sales can be turned into ongoing profits for your book business - without it costing you your sanity or too much staff time managing it.


Targeted Marketing - Easier said than done.. But there is a solution.
Goal: Targeted, cost-free marketing, tailored to the individual customer's stated interests. Every customer being sent only information relating to the topics they signed up for. No customer getting generic catalogue they have to wade through to find the stuff they are interested in. Remember they are time poor and money rich. They want a reliable service relevant to them from the brand they know and trust- i.e. your shop. They already frequent it so the brand and trust has been established. It is now just a matter of extending the service to them when they are not physically in your shop - they may be away or not have time to drop in.
Typical Solution: The dreaded NEWLETTER - time-consuming to compose and ignored when it arrives because it is typically filled with lots of irrelevant banter of little interest to your customers. There may be an interesting newsletter out there, somewhere. But lets admit it. Most have little of interest or relevance. What most customers really want from you, the bookseller, with your expert finger on the pulse of the publishing world, is to be kept up date by you on their areas of interest - They rely on you, the expert to let them know when books are released that might interest them. They have already told you what they are interested in - you just have to match the new releases to the customer.

Ideal Solution: To send regular updates to every customer containing only the latest releases in their stated areas of interest. Sounds simple, dosn't it? Just get one of the tech-savvy staff to spend a little time setting up distribution lists in Outlook and once a week send an email to the members of each list with the latest releases. If it were only so simple. But it is now with Bookmine.

The reality is that over time customers change their email addresses, their mailing address and their interests, they request to be taken off the lists temporarily while they are on holidays. All this is time-consuming to manage but must be done carefully in order not to offend the customer or worse appear to ignore their stated interests.

Bookmine - the one-stop integrated solution to targeted marketing
Bookmine handles all this for you as part of your daily operations. It is the only program that includes sophisticated mailing list management as well as its own internal email system. This means you can do everything from within a single system: when it comes to actually sending out the latest releases on gardening to the 1000 members of the gardening list it takes only a minute. And it is all recorded and linked to the customer records so that you can see who received what. Composing a catalogue of the latest releases is simple and sending them in an HTML email to thousands of recipients is a matter of just adding a distribution list to an email and pressing send. Pre composed text can be added to the email at the click of a button, inserting glossaries as you need. This saves time on composing emails with substantially the same text every time you send emails.

This is cost-free marketing to your customers that costs very little to manage but the benefits of keeping your customers informed ensures they keep coming back to you.