Expert System
Every one of your staff can be an expert in crime fiction or gardening using Bookmine. Enables you to leverage the expertise in your book business so that everyone can use it.

Some features that will help you manage your book business more efficiently
Customer Relationship management - cost free marketing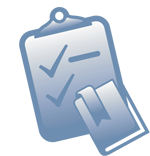 Bookmine is not just the most advanced Point of Sale and Mail order fulfilment system available on the market today. In addition it has all the tools you need, in a single integrated package, to enable you to manage multiple opt-in targeted marketing campaigns to your customers, providing them with a valuable a service that also keeps you in their mind when they think about books.
Every single day Bookshops are presented with the unique opportunity to acquire contact email addresses and interests from their walk-in customers that could become the core of an ongoing, opt-in, marketing campaign. This opportunity is as a direct result of paying the rent and lighting on a high street premises. However the potential pay-off is rarely realised because of inadequate computer systems. No longer.
Bookmine can capture and manage all the customer data required to take advantage of this rarely exploited opportunity. Using the integrated marketing facilities in Bookmine Marketing you can manage multiple marketing campaigns without it costing you staff time and money. And it is all managed as part of your daily operations. The promise to the customer is that they will only receive information about latest releases in their stated areas of interest. Bookmine will ensure the promise is met - all as part of your normal daily routines.
Mail Order interface - m
ail order and

web order fulfilment.

Processing mail order sales such as sales generated from your web site, phone orders and from purchase orders is quite different to processing counter sales and requires more sophisticated handling procedures. Counter sales are simple and typically are completed in seconds or minutes. Mail order sales can span over days where stock has to be physically located, even ordered in to complete the order. This type of selling requires sophisticated systems that will enable anyone to resume the process when resources become available, sometimes days or weeks after the original sale was started.

Bookmine provides you with all the facilities needed to track orders and dispatch them efficiently, providing a full record of the transaction. Default discounts can be applied automatically and payment terms are recorded based on the customers account. Stock that cannot be supplied can be placed on special order as part of the invoicing process and the customer informed via email of the status, all within the invoicing process.

And when it comes to dispatch Bookmine provides all the livery for you. Parcel labels are printed with all your details along with full invoices showing details of the items supplied and status of items that could not be supplied at the time. Never write out another label. The parcel labels from Bookmine are customisable and display your address details and logos as well as the dispatch address. You can provide your own message that will be displayed on the label.
And Bookmine tracks the payments, enabling you to list payments received and overdue for all or any subset of customer
Point Of Sale interface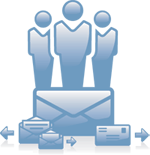 The Advanced Point Of Sale interface enables counter sales to be made easily. But making sales is only one of the roles that can be carried out at this strategic location within your business - the interface to your customers. A full lookup service is provided so that any query can be answered immediately at the point of sale, not matter who is serving, including full stock and customer lookup. This means that all customer enquiries can be completed with on the spot without having to refer to other applications or staff.
Some capabilities at the POS:
-Full look up of any title using the intuitive search interface that allows full and partial searches to be carried out on any field or combination of fields.
-For example you could look up all titles currently in stock by Hemingway, where there is an image for the item and the price is between $23 and $33.00.
-List all items bought by a customer.
-Issue Gift Vouchers - fully tracked by Bookmine.
-Issue Lay-bys
-Lookup customers rewards
-Direct lookup of over 5 million records on Bookfind online - import the record if found and place a special order for it, without leaving the POS interface.
- Single click check of price and availability on Titlepage of any title.

Our interface is optimised for use with touch screens and a variety of pos equipment. Most likely your existing hardware will work perfectly with our software.

Customer Relationship Management
-Full Customer/Contact and Supplier relationship management (CRM).
-Includes unlimited contact phone numbers, email addresses, shipping addresses.
-Incoming and outgoing Email is automatically linked to customer and supplier records, building full, easily accessible communications histories over time. Finding any activity relating to a customer or supplier is a matter of a few clicks. Most enquiries solved on the spot, by any staff member.
-The expert enters the data - everyone gets to use it making them an expert too.
-Unlimited free text information stored with each record. Unlimited keywords to categorise customers.
-Current financial status (Credits/Debts) displayed and updated as you scroll between records. Drill down for full details.
-Colour coded buttons alert you and your staff to specific conditions.
-View all interactions with any person at the click of a button. Link files of any type with client's records for subsequent easy retrieval and viewing.
-Automatic check for matching records prevents inadvertent duplication of client records. Merge facility allows you to consolidate client's details from several records into a single record. All Australian postcodes and states auto inserted to aid data entry. Generate new domestic and international entries as you go.
Intuitive Searching on any combination of fields
How many times have you wanted a report that you know is possible from your data but have no way of listing it due to search and display limits of your computer management system. Bookmine's intuitive search interface enables you to retrieve records using full or partial information from hundreds of fields. Rapidly display customers, inventory items, catalogue items and emails using any snippet of information from any combination of fields, in any location within the fields.
Here are just a few examples of searches you could perform:
-- Find all customers of a given type or types who have specified interests and are waiting for a specific book.
-- Display all items supplied by a specific supplier that are currently on hold.
-- Display all items that are currently online, where there are less than 2 copies on hand, supplied by Allen and Unwin with a price range between 20 and 40.
-- Show all stock items that are online, with price greater than $50 but that do not currently have an image (use to enhance online listing selectively).
-- Display all customers who have bought more than $100 worth in the past 12 months who are interested in Crime Fiction but who are not on the Crime Fiction mailing list.

The combinations of searches are almost endless, limited only by your requirements. And once you find the records you can drill down using the onscreen dynamic reports, to further examine the results. For example you may want to list or remove all the gardening books on your online shop. Simple. Just use the bulk add/remove to online commands.
Results can also be output in standard reports or exported in almost any format (such as Excel, CSV, ONIX, UIEE and any other flat file format) using the fully configurable output templates. This enables you to define which fields are output, the order they are output in, and specify pre and post tags to suit any required format, and more. For example a library may require you to send them data in a specific format: you just define an output template to suit the requirements and use it from then on to transform catalogues and search results to suit the format. This ability means you have complete control over your data and how it is reported.